National center for Breastfeeding
Characteristics
The National Center for Breastfeeding (Národní laktační centrum or NARLAC in Czech) coordinates, in conjunction with national and international organizations, breastfeeding promotion, support, and breastfeeding protection within the Czech Republic.
NARLAC is an educational, training and counseling center for breastfeeding, which serves both Thomayer Hospital and the whole of the Czech Republic. It operates a nationwide breastfeeding hot-line and offers consultations to other departments of Thomayer Hospital as well as other health-care services, particularly for the breastfeeding mother.
All its physicians, nurses, and other staff do their best not only to help handle any problems related to breastfeeding but, also, to provide emotional and social support to mothers and their families.
NARLAC in involved in educational programs, research projects and in monitoring status of infant feeding within the Czech Republic, and in publishing any data related to these issues and expert standards/guidelines. It prepares, evaluates and re-certifies hospitals seeking to join BFHI (Baby-friendly hospital initiative). It runs a documentation office with literature dedicated to various aspects of infant feeding.
---
Outpatient services and departments
breastfeeding outpatient department for managing breastfeeding problems related to breastfeeding
breastfeeding hot-line
---
Education and Training
The National Center for Breastfeeding is an educational and training center for students of Charles University Medical School III, for residency programs of health-care workers within the framework of BFHI (baby-friendly hospital initiative) and for educational conferences, workshops, and courses.
---
Research
Our research is focused mainly on identification of risk factors affecting breastfeeding rates, on the importance of BFHI as an indicator of quality care, on overcoming barriers to breastfeeding support, and on monitoring a variety of issues related to breastfeeding and pharmaceuticals. Our department participates in Czech research grant projects approved by the Internal Grant Agency (IGA) of the Czech Ministry of Health.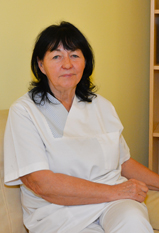 Head of the Center
Anna Mydlilová, MD.
anna.mydlilova@ftn.cz 
+420 261 082 485
---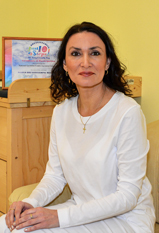 Head Nurse
Mgr. Miriam Parikrupová Peciarová
miriam.parikrupova@ftn.cz
---
Contact for
English-speaking guests
anna.mydlilova@ftn.cz 
+420 261 082 485
---
Location
building U
---