Department of Infectious Diseases
Characteristics
The Department of Infectious Diseases provides standard care to patients with infectious diseases. With accreditation for postgraduate education, the ward is a guaranteed center for the diagnosis and treatment of chronic viral hepatitis. The department is also registered as a Center for Vaccinology and Tropical Medicine. The length of the hospital stay patients whose admission is kept as short as possible, as outpatient care is preferred in all cases.
The department cooperates with all other departments of Thomayer Hospital and with the Clinic of Infectious and Tropical Diseases in the Prague-based Bulovka Hospital especially in cases where the patient´s condition requires admission to an intensive care unit.
All physicians, nurses and other medical staff of the department attend continuing medical education programs.
The department´s priority is high-standard medical care with a personalized approach to the patient.
Number of beds: 8, in six single-bed rooms and one double-bed room.
---
Specialized centers and units
Outpatient department for emergency patients
Emergency outpatient department
General outpatient department for check-ups
Outpatient department for liver diseases
Outpatient department for neuroinfections
Outpatient department for Lyme disease and chlamydia
Outpatient department for zoonosis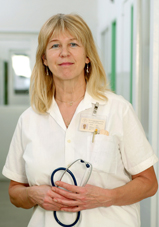 Head of the Department
Stanislava Šimková, MD
stanislava.simkova@ftn.cz
+420 261 083 552
---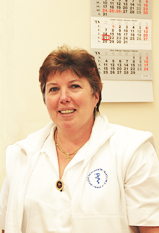 Head Nurse
Helena Kaliánová
helena.kalianova@ftn.cz
---
Contact for
English-speaking guests
stanislava.simkova@ftn.cz
milan.zlamal@ftn.cz
+420 261 082 346
+420 603 587 635
---
Location
building K and B1
---