Department of Geriatric Medicine
Characteristics
The Department of Geriatrics specializes in health care of the elderly and aims to promote health by preventing and treating diseases and disabilities in elderly adults. There is no set age at which patients may be under the care of a geriatrist, or the physician who specializes in the care of elderly people. Rather, this decision is determined by the individual patient's needs, and the availability of a specialist.
Comprehensive aftercare for patients along with termination of therapy at departments of acute treatment is provided. Stabilization of the patient´s health status immediately after the acute phase of the disease was resolved, or in the early postoperative period leading to the former self-sufficiency (if the health condition permits) are the goals of treatment provided.
---
Diagnosis and therapy
A specialized team of physicians and nurses (specialized for ergotherapeutic care, nutrition, and trained for supporting activity) provide individualized treatment and management while offering programs tailored to meet the needs and ability of each patient.
The make the health care truly comprehensive, specialized social workers are available to assist both the patient and their family.
The Department of Geriatrics includes an outpatient department taking care of individuals experiencing memory deterioration and helping elderly patients to control chronic pain.
A comprehensive rehabilitation program designed to return patients into active life, care of osteoporotic patients together with the possibility of physical training in the department´s own gymnasium is available.
---
Education
The department is also involved in the education and training of undergraduate and postgraduate students in geriatrics.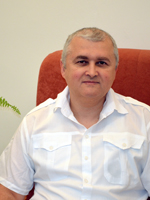 Head of the Department
Anatolij Cybulja, MD
anatolij.cybulja@ftn.cz
---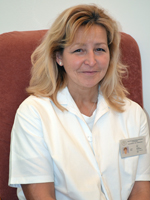 Head nurse
Mgr. Eva Brezíková
eva.brezikova@ftn.cz 
+420 261 082 539
---
Location
buildings A2, B1 and B5
---