Department of Ophthalmology
Department of Ophthalmology
Characteristics:
The Department of Ophthalmology provides comprehensive care to patients with diseases involving anterior segments of the eye; in addition, it is involved in diagnosing and providing laser therapy in patients with retinal disease. Its pediatric outpatient clinic provides care to children with eye defects; performs examinations of pre-term babies, and specializes in the treatment of strabismus and blocked tear duct in the neonate. Glaucoma patients and those with retinal disease make up a major proportion of patients seen in this department.
The Department of Ophthalmology employs a number of highly experienced physicians specializing – in addition to their general practice in ophthalmology – in selected areas of their particular speciality. All are members of the Czech Society of Ophthalmology, with many of them being members of a variety of other professional societies.
All employees of the department make every effort to provide an individualized approach to the patient, to try to meet their requirements, and to provide care keeping the patient and their family satisfied. Compliance with the code of ethics (Patient´s Rights) is taken for granted. Attention is given to reasonable waiting times in clinics, and utmost emphasis is placed on a patient-friendly atmosphere.
Implementation of state-of-the-art surgical procedures makes it possible to perform most of the procedures on an outpatient basis.
Children awaiting surgery for strabismus are not hospitalized unless they are over 5 years of age; in these cases, the child is usually accompanied by one or both parents.
Inpatient ward
Short-term hospitalization of patients scheduled for surgery (secondary to an eye disease or another cause)
Hospitalization of children (accompanied by their parents) scheduled for surgery for strabismus
Hospitalization of patients for corneal surgery or cataract surgery
Hospitalization of patients who have sustained a severe injury
Outpatient services
General eye clinic
Clinic for the diabetic patient
Glaucoma clinic
Pediatric eye clinic
Counseling unit for macular diseases
Ultrasound counseling unit
Diagnostic methods
Fluorescence angiography
Perimetry
GDx examination of the optic nerve
OCT examination of the retina and the optic nerve
Ultrasound examination of the eye and the eyeball
Basic techniques of examination
Surgery
Cataract surgery
Glaucoma surgery
Surgery for strabimsus
Corneal surgery (keratoplasty)
Cosmetic surgery of the eyelid and surrounding area
Conjunctivoplasty
Retinal laser therapy
Laser therapy for subsequent cataract
Procedures paid in cash
Cosmetic upper eyelid surgery
Cosmetic lower eyelid surgery
GDx optical nerve examination
OCT examination of the retina and optical nerve
Minor cosmetic surgical procedures
Price list on reqest.
Above-standard intraocular lenses
Hydrophobic unifocal aspheric lens with blue filter
Multifocal intraocular lens
Accommodation intraocular lens
Aspheric intraocular lens pre-implant examination
Series of examinations prior to multifocal lens implantation
Series of examinations prior to accommodation lens implantation
Transparent lens extraction
Price list on request.
(A contract between the Hospital and the People To Themselves Foundation supports the use of advanced materials)
Education
The department provides postgraduate training and training of general practitioners preparing for board examinations. Under a special project, the department cooperates with the 5 of May Nursing School in rescuer training.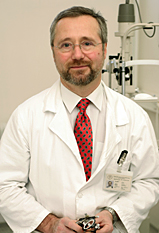 Head of the Department
Karel Sedláček, MD
tel.: 261 083 295
karel.sedlacek@ftn.cz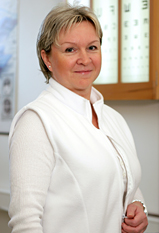 Head Nurse
Dana Šlehoferová
tel.: 261 082 568
dana.slehoferova@ftn.cz
Contact for English-speaking guests
Department administration
tel.: 261 083 124
       261 082 270
Ocnib1@ftn.cz